There are several ways to create a support ticket.
Direct Link: Submit a request using the direct link.
Ticket Creation on the REV Web App:
Click the More button ( …) from the Top Menu bar.
From the drop-down menu, hover over Help Center.
Click Submit Bug/Feedback.
Fill out the request form and click Submit.
Close the HelpDesk tab to return to the REV web app.
Ticket Creation in the REV Mobile App:
1. Tap the More button on the far right of the bottom menu.
2. In the SUPPORT section, click Submit Bug/Feedback.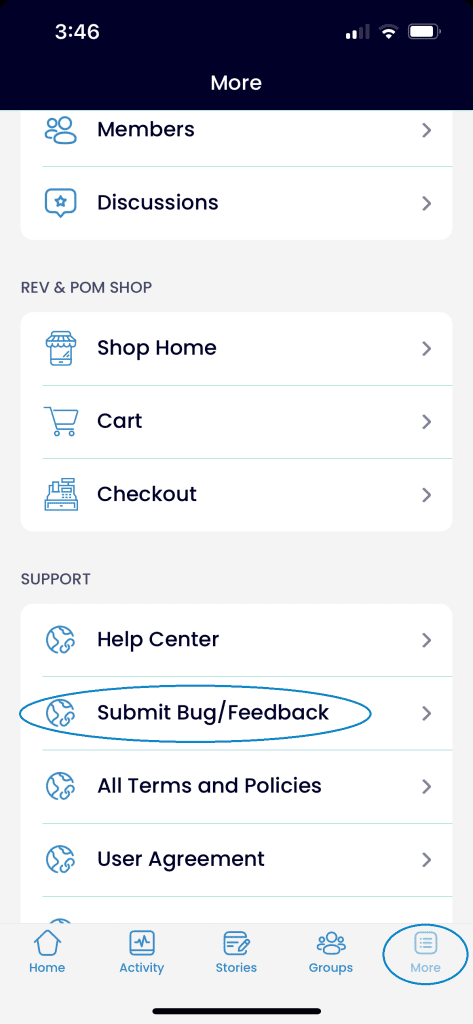 3. Fill out the request form with the appropriate information, then click SUBMIT at the bottom.

4. To exit the REV Help Center click the < (back button) in the top left corner.