Following a member on REV means you'll stay informed on that member's activity. Following you does not mean you are in their community, but does ensure you will see their activity in your feed. If you do not wish to have followers, navigate to the Profile Visibility menu and adjust your preferences.
Follow a Member Through the REV Web App
Navigate to the All Members under the … menu in the page header.
Search for the member you would like to follow.
Click the Follow button next to their name.

If the button says Following, you are already following this member.
Follow a Member Through the REV Mobile App
1. Click on the more menu at the bottom of the screen and select Members from the COMMUNITY section of the More menu.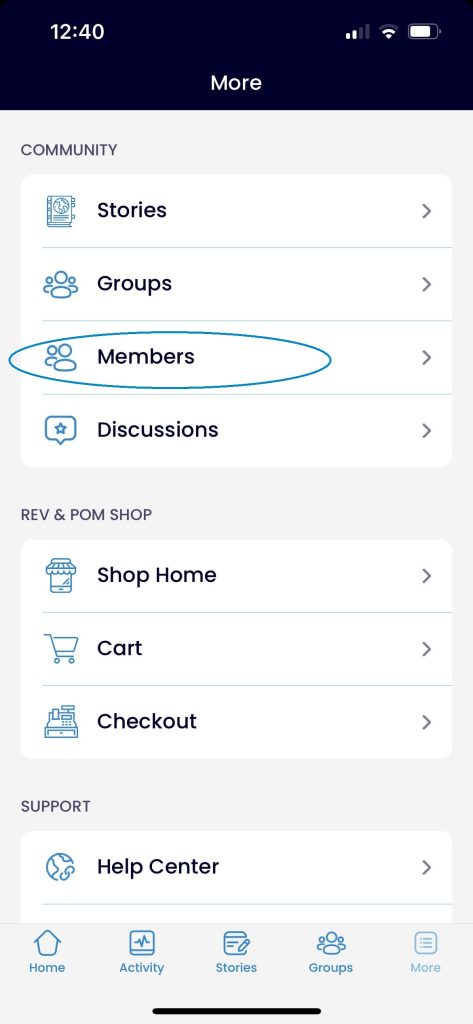 2. To follow a user, search for their name at the top of the page and click the … menu next to their name.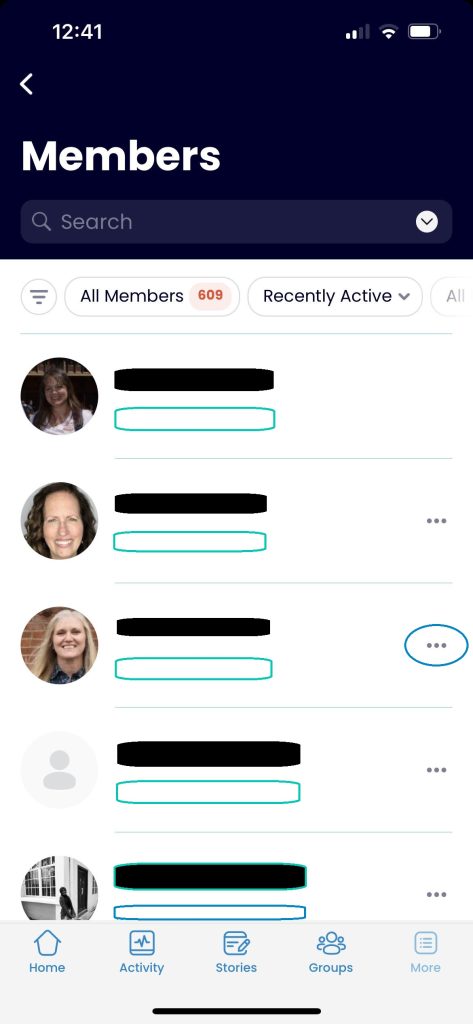 3. Select Follow from the pop up menu.