As a member of REV, you can request the information we collect. To export your data, follow the instructions below.
Exporting Data on the REV Web App
Navigate to your Account Settings from the Profile Menu in the page header.
Click the Export Data tab from the left side menu.
Click Request Data Export.
Exporting Data on the REV Mobile App
1. Click on the More menu in the lower right corner.
2. Select the Settings option under the MY REV section.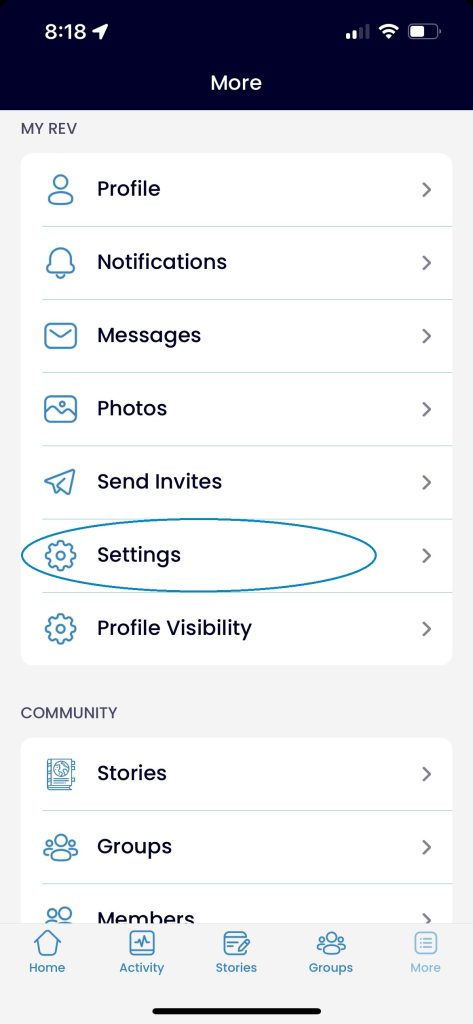 3. Select the Export Data option.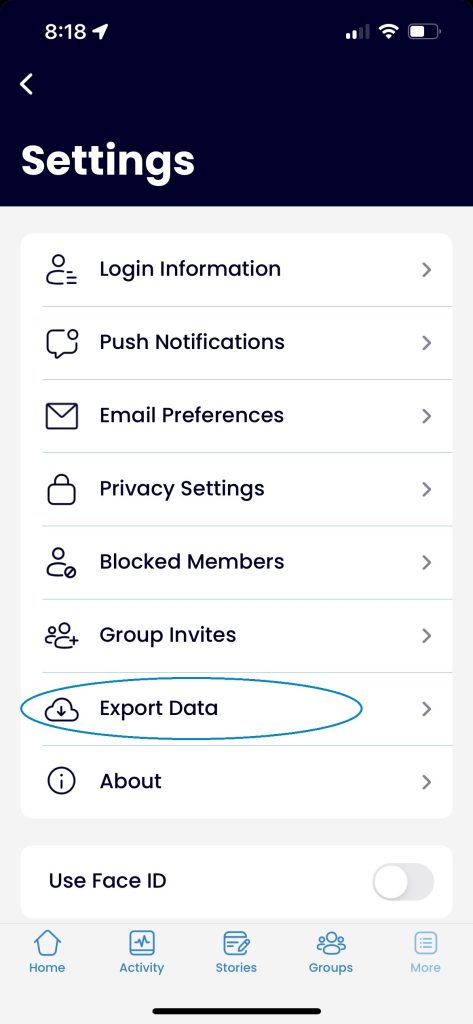 4. Click on Request Data Export.