Members can maintain a particular level of privacy by adjusting Profile Visibility Settings. 
Adjusting Profile Visibility Settings in the REV Web App
Navigate to your Account Settings by clicking on your profile photo and selecting Account from the dropdown menu.
Click Profile Visibility from the side navigation.
Update your settings based on your preferences.
Click Save.
Adjusting Profile Visibility Setting in the REV Mobile App
1. Click on the More menu in the lower right corner.
2. Select the Profile Visibility option under the MY REV section.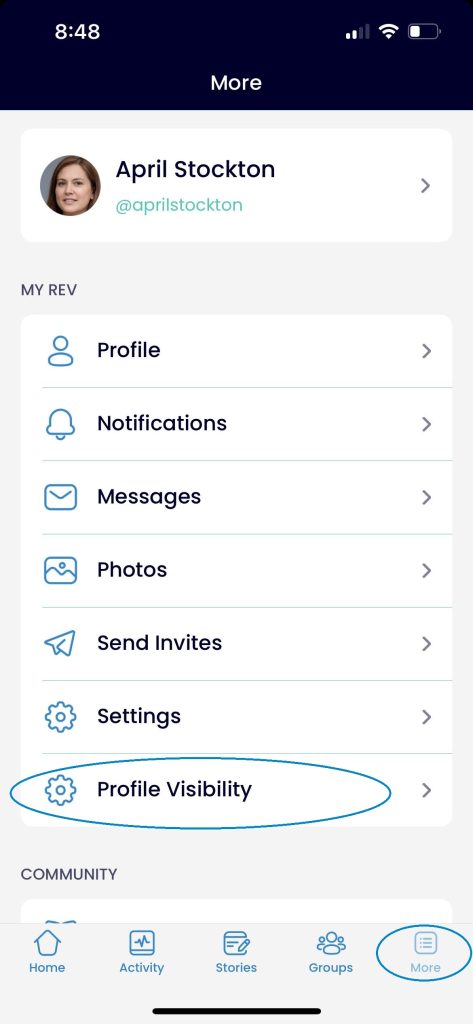 3. Navigate to the Privacy Settings options and modify preferences.
4. Click Save.