Invite New Members Through the REV Web App
Click Email Invites from the profile menu in the page header.
Add recipients to the invite list.
To add additional people, click the blue plus button.
If desired, customize the text of the invitation email subject and body.
Click Send Invites at the bottom of the page.
View the invite status from the Sent Invites tab.
Invite New Members Through the REV Mobile App
1. Select the More menu in the lower right corner.
2. Click the Send Invites option under the MY REV section.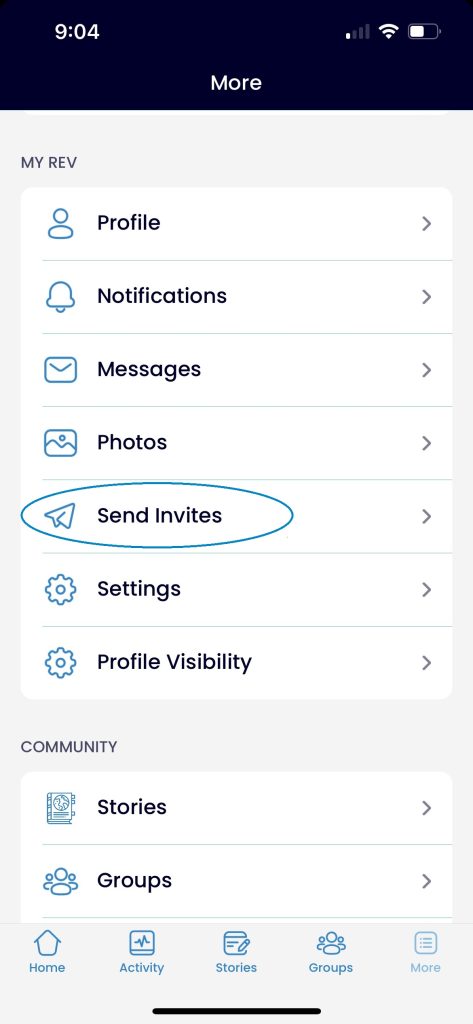 3. Select the Send Invites option to send a new invite.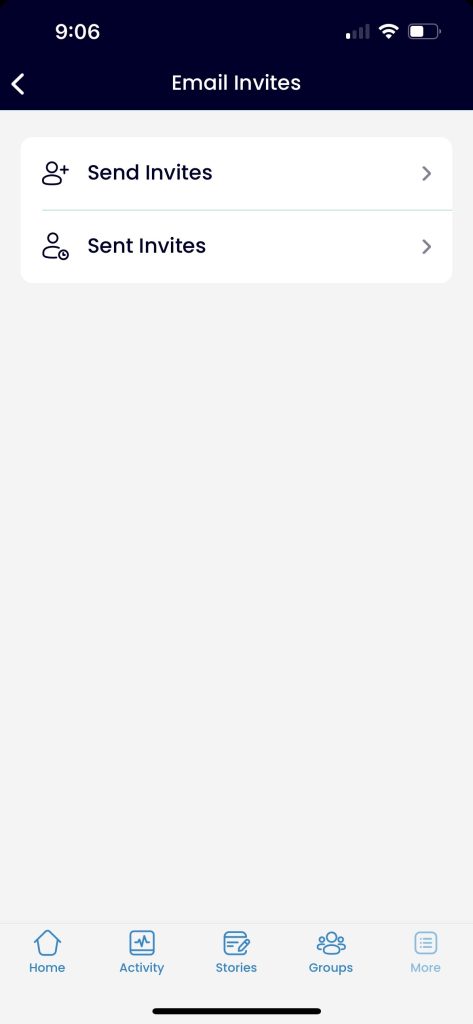 4. Enter the Recipient Details and click Next to send.